Any resource,
Full financial visibility
Universal Metering and Billing Technology (Edge, Multi‑Cloud, On‑Prem)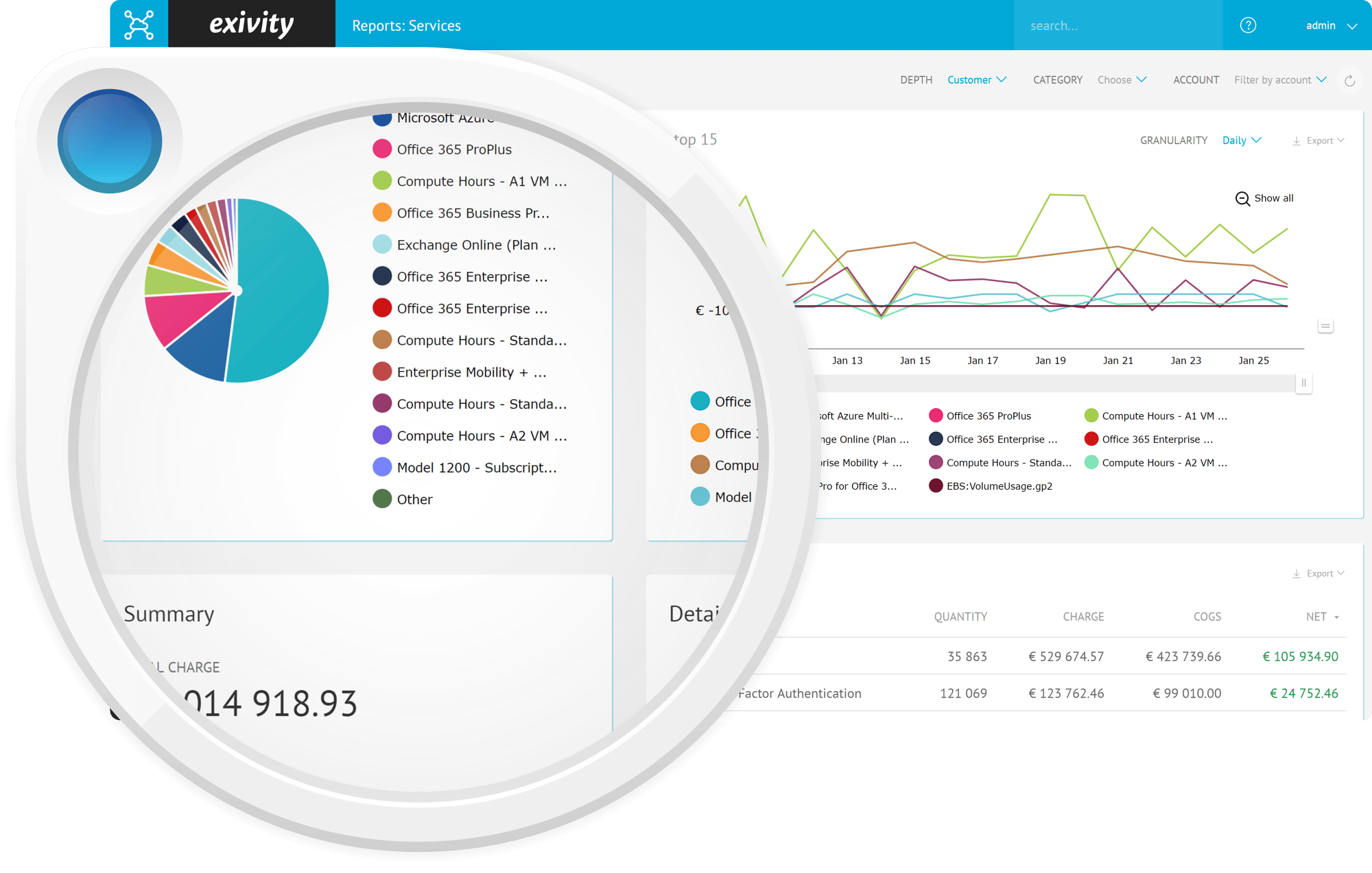 Master Your Data Universe: On-Premise Power, Self-Managed Simplicity, Universal Data Connectivity.
Financial insights into hybrid clouds
Centralized reports & billing
Gain a single pane of glass for managing cloud consumption across public and on-premises cloud providers.
Cloud agnostic
Extract usage data from any resource: public cloud or on-prem.
Multi-cloud budget management
Manage multi-level budgets with monthly, quarterly, or yearly intervals for specific departments, business units, or projects.
IT chargebacks and showbacks
We can help you meet internal chargeback and showback requirements for Enterprise IT.
Rate & Cost Management
Manage global and account-specific rates and costs, including their time-based revision.
Discount & Uplift Management
Apply customer-specific discounts, uplifts or one-time credits.
API & SAML2 integration
Seamlessly integrate with your existing systems through our flexible REST API and SAML2 authentication support.
Deploy where you want
You can deploy Exivity in the cloud, or On-prem on a VM or Kubernetes.
Cloud Agnostic
Extract usage data from any type of resource, on-premise, public cloud, or hybrid.
Hybrid Cloud Billing
Generate invoice-type reports for billing, charge-back, and show-back use cases.
Budget Management
Set and manage multi-level budgets for various business units or projects.

Here's what they say about us
"When we began our partnership with Exivity, we immediately felt like we were in good hands. Their expertise in hybrid-cloud billing gave us the confidence to start from scratch, knowing that we would have a functional solution in no time. We felt a genuine sense of partnership from the start, which made our collaboration all the more productive
Elias H.
Product Owner at Tele2
"Exivity enabled us to automate metered-based billing for dozens of customers. Using Exivity, we now generate reports on billing and usage in minutes and seconds as opposed to hours and days."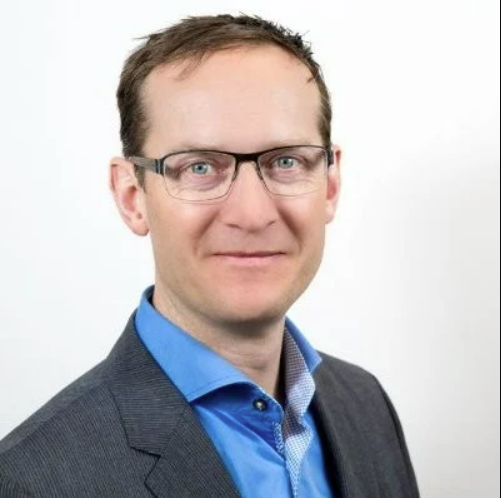 Eric Evers
Data Management Professionals (DMP)
"We're excited to welcome Exivity to the Microsoft Azure Marketplace, which gives our partners great exposure to cloud customers around the globe. Azure Marketplace offers world-class quality experiences from global trusted partners with solutions tested to work seamlessly with Azure."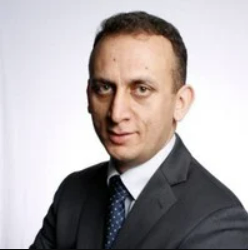 Sajan Parihar
Director Microsoft Azure Platform at Microsoft