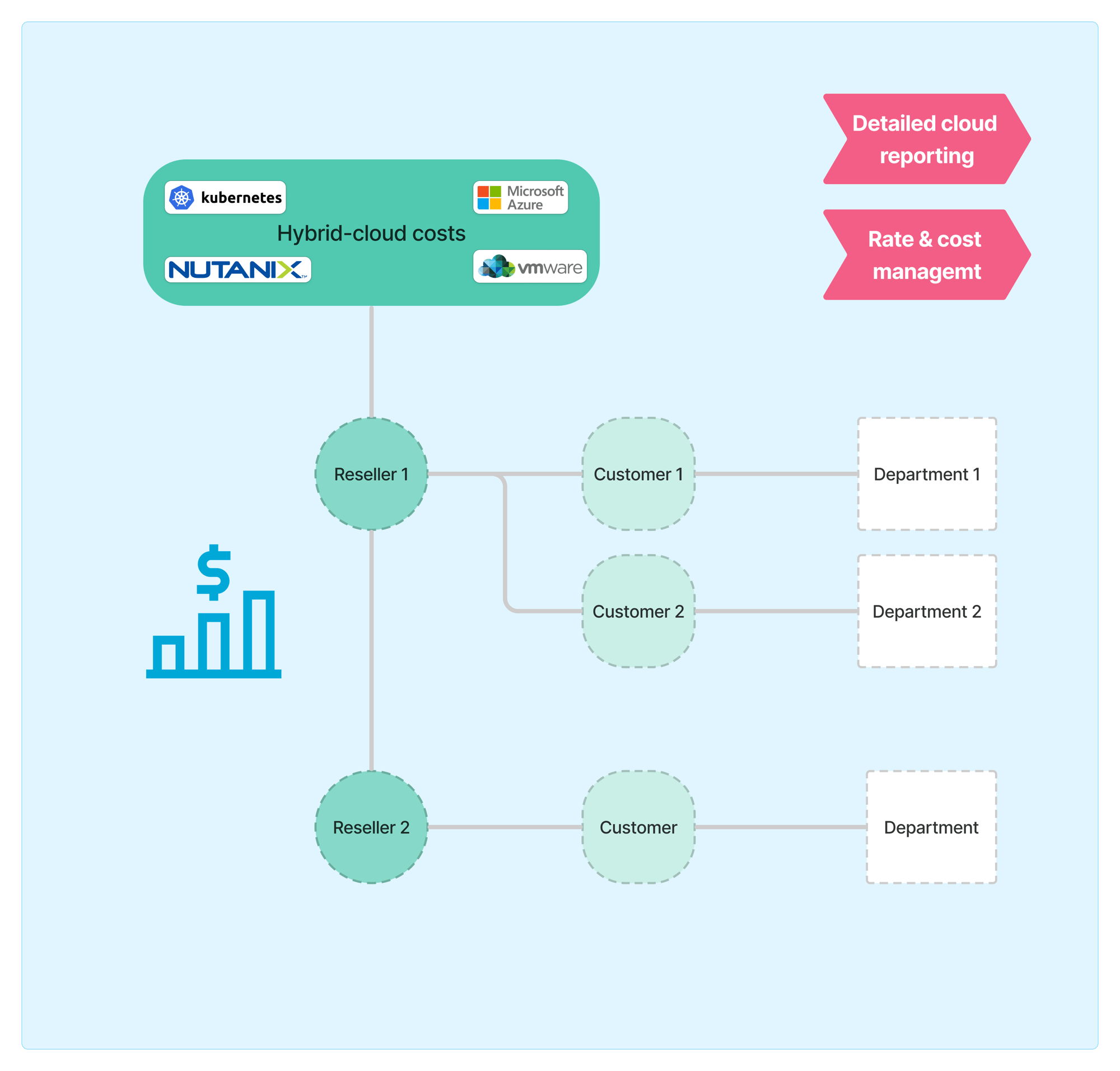 MSPs, CSPs, ISPs and Telecoms
Service providers, Resellers and Distributors
As an IT delivery manager, monthly invoice preparation can be a challenge, often requiring manual extraction of consumption data from multiple sources and error-prone Excel spreadsheets. Exivity offers a cloud-agnostic solution to alleviate these issues in consumption-based business models. Our powerful ETL engine automates pay-as-you-go logic, with added features like graphical reporting and seamless integration with your ERP system.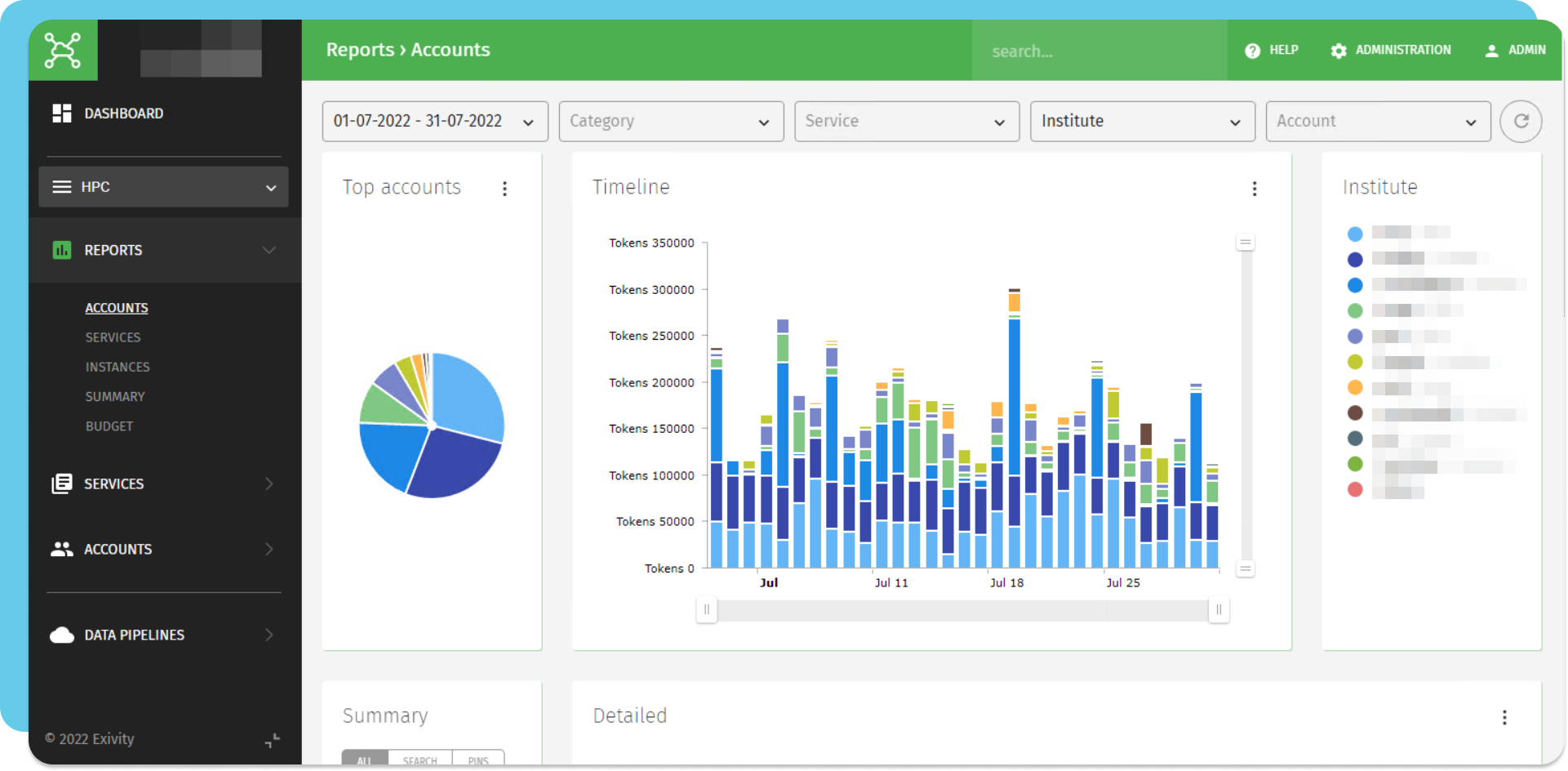 ✅ Detailed cost breakdown per Customer
The Exivity reporting engine enables grouping and visualizing of costs at multiple levels throughout the organization.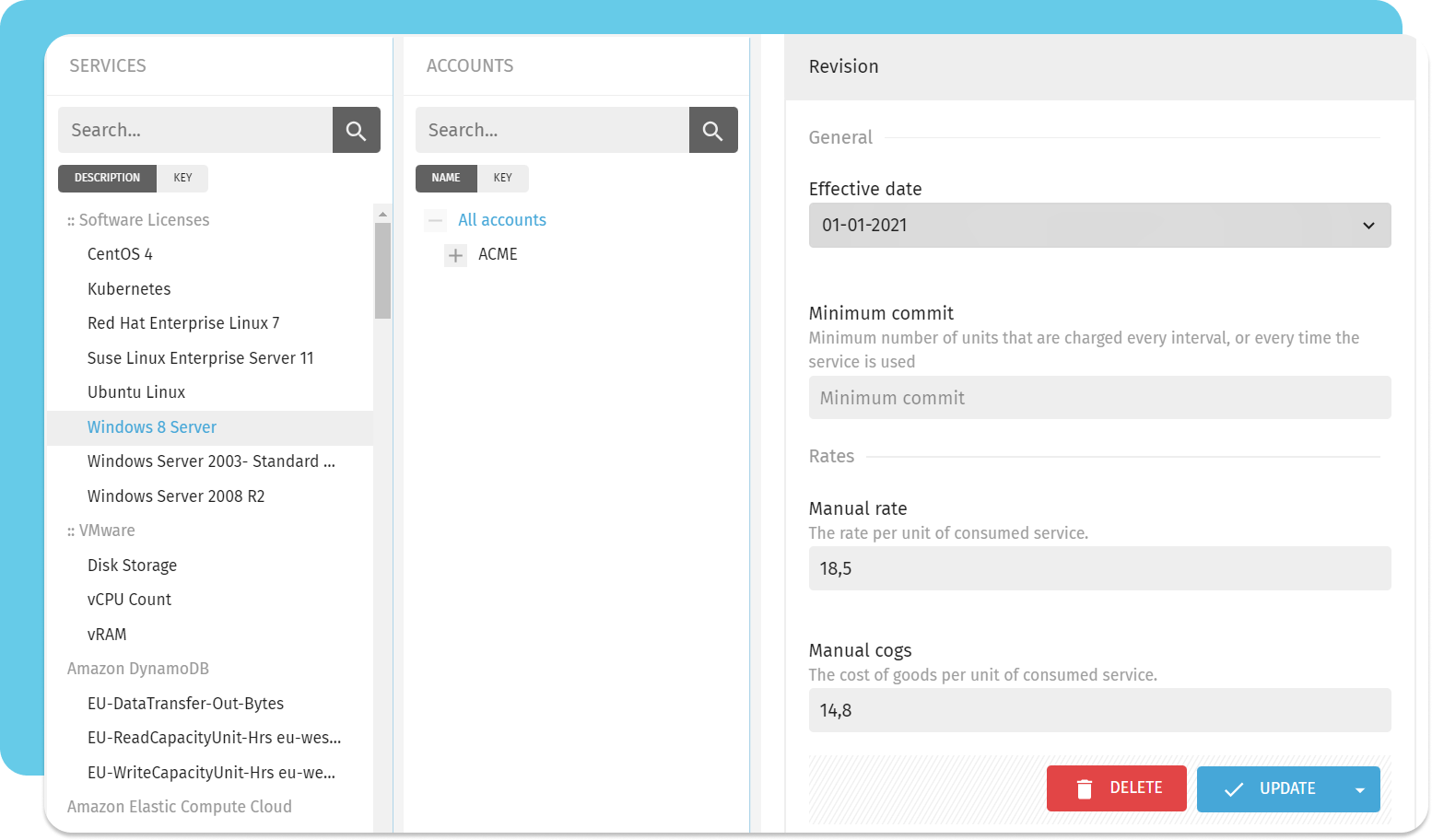 Manage global and account-specific rates and costs, including their time-based revisions.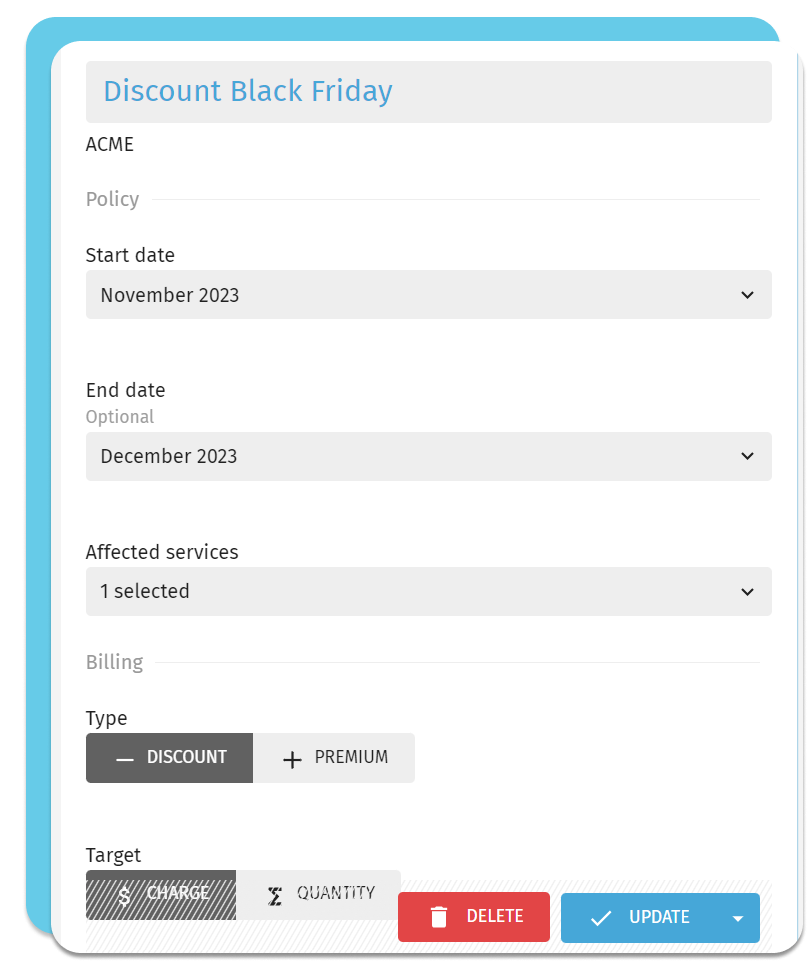 ✅ Discount & Uplift Management
With Exivity you can apply customer-specific discounts, uplifts, or one-time credits in order to support the needs of a portfolio manager or finance professional.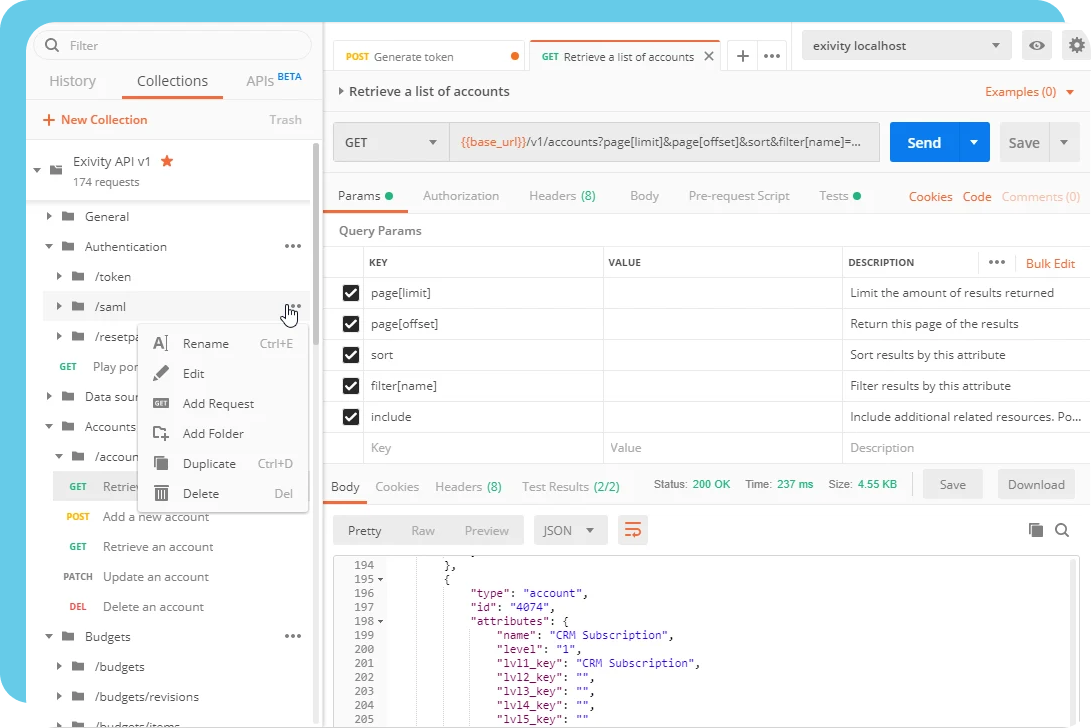 Using our flexible REST API and our API-first approach, it is a breeze to integrate Exivity with 3rd party vendors.
Ready to streamline your hybrid cloud metering and billing?
Schedule a demo with our experts today and unlock the
full potential of your cloud infrastructure!