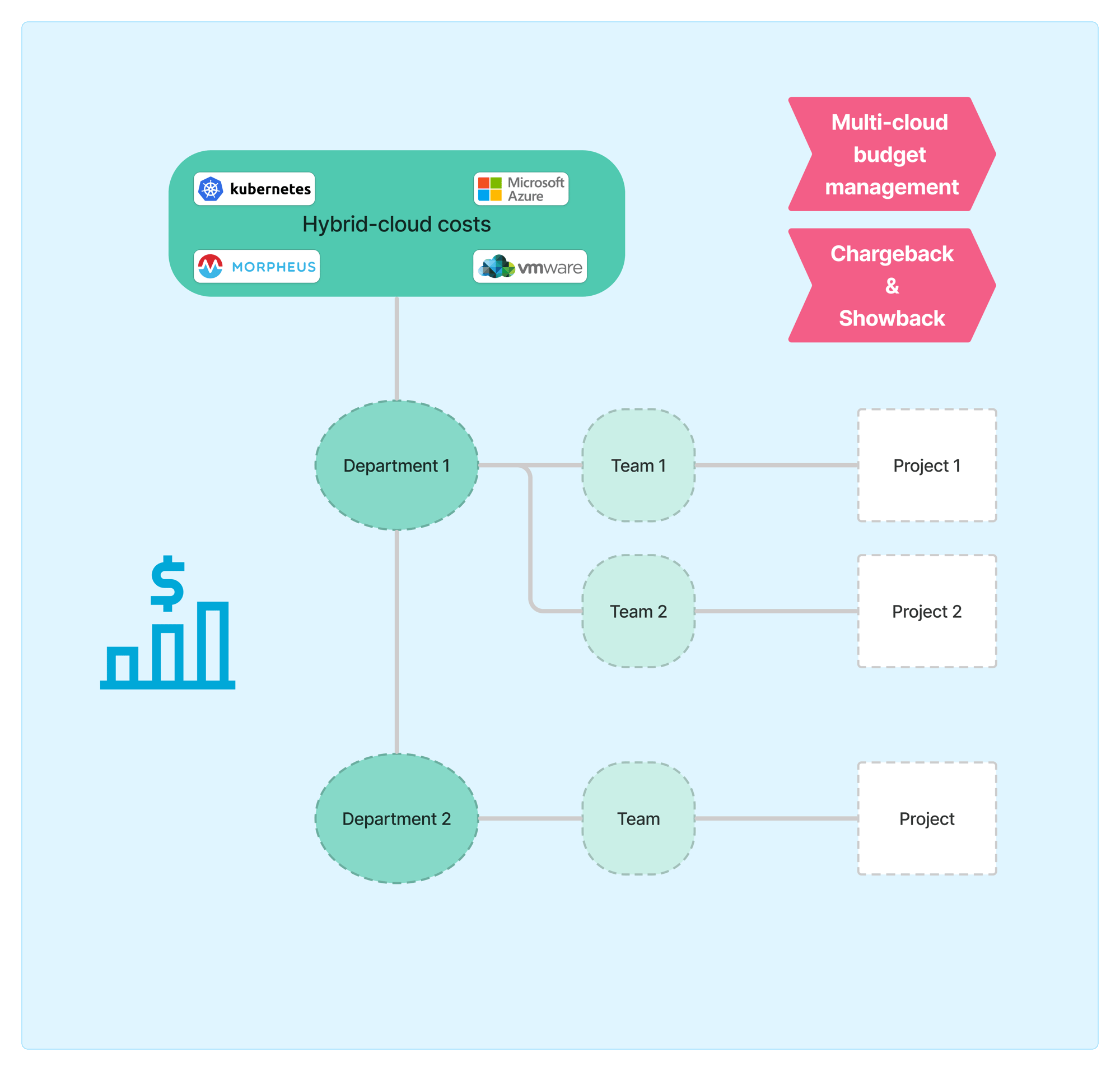 As a finance controller or cloud manager within a large enterprise organisation, you may find it a challenge to report on exactly which cost centers are consuming precisely what IT resources. Your organisation may consume a wide variety of IT resources, spanning both public cloud (Azure, AWS, Google) and on-premises (VMware, OpenStack, Azure Stack) technologies. Using a cloud-agnostic approach, Exivity can provide you with a single pane of glass encompassing all these different clouds. This will enable you to accurately report costs, including drill-downs into spending per region, division, department and application.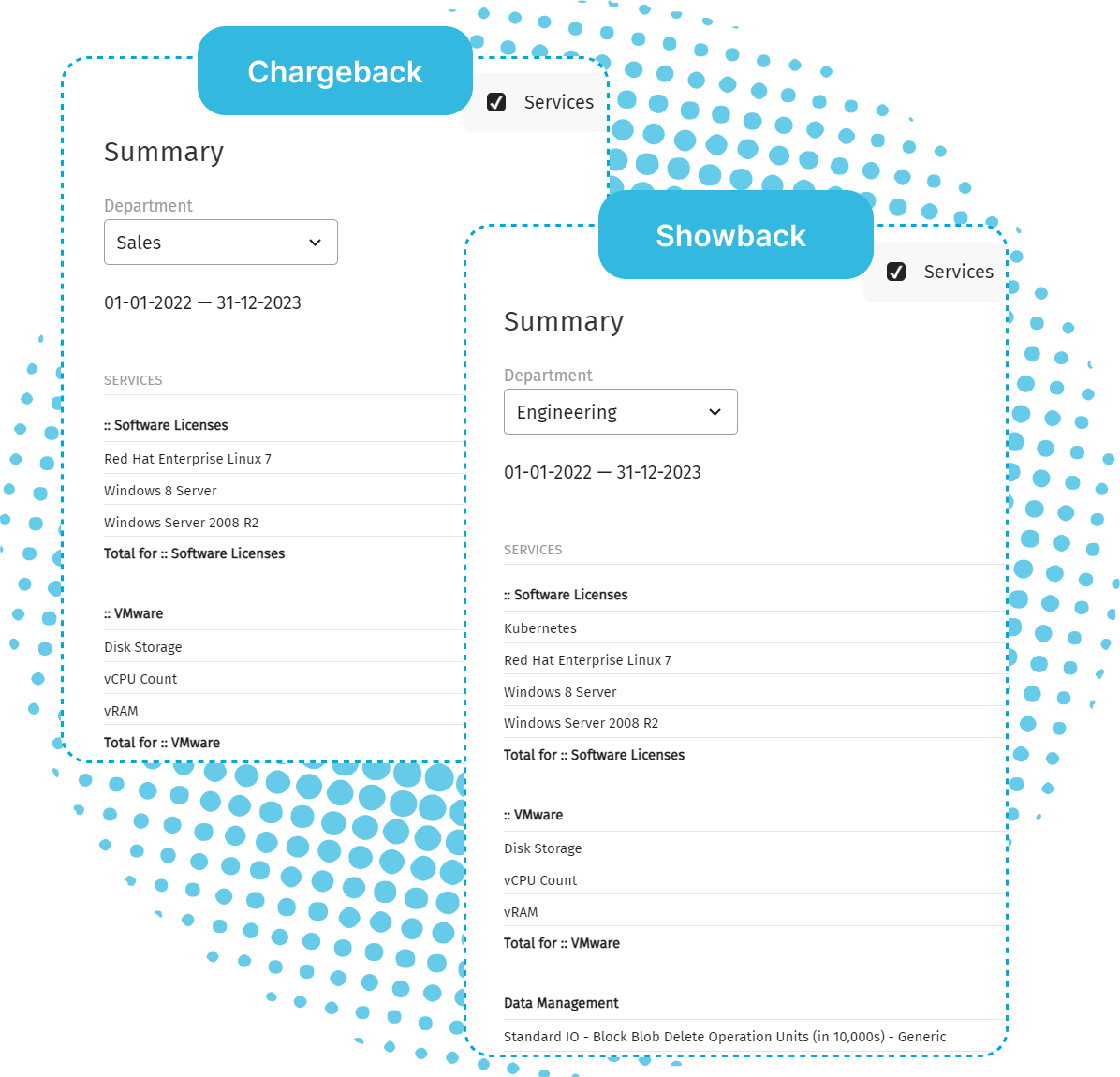 ✅ Hybrid Cloud Billing Reports
Exivity provides invoice-type reports, which can be used for billing, charge-back, and show-back use cases.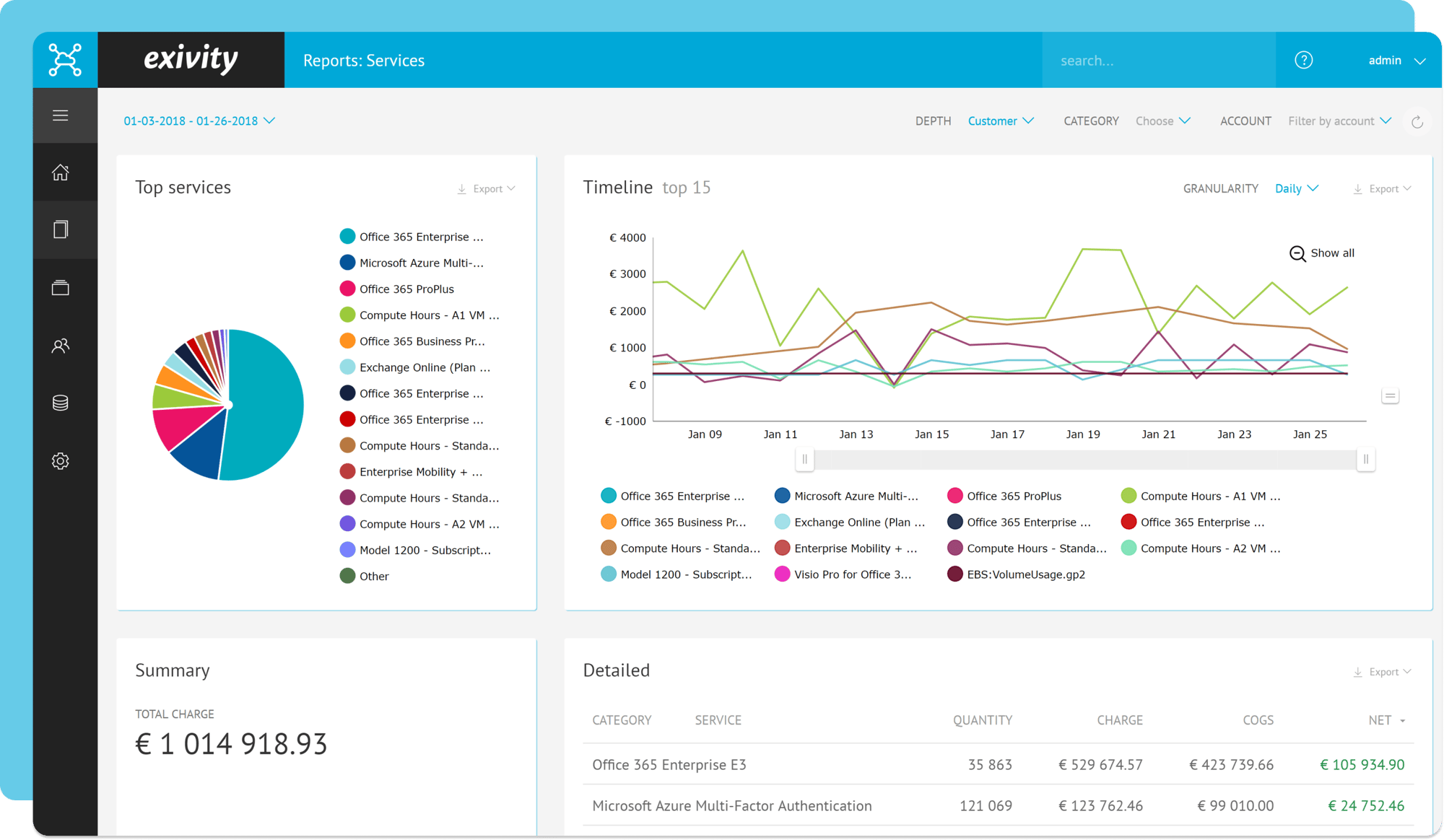 ✅ Detailed Cloud Reporting
The Exivity reporting engine enables grouping and visualizing of costs at multiple levels throughout the enterprise.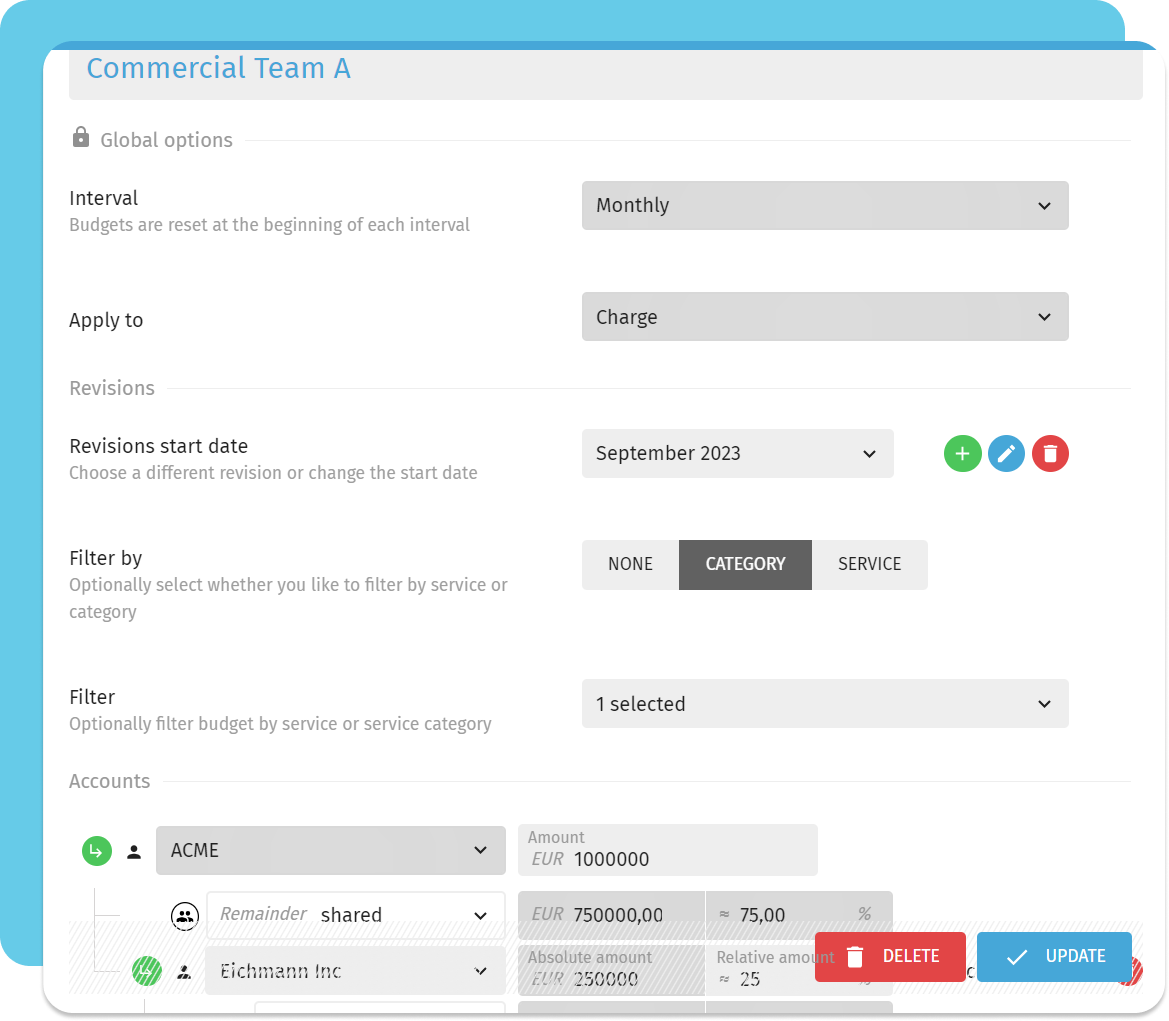 Manage multi-level budgets with monthly, quarterly, or yearly intervals. Set a budget for the enterprise, and overwrite budgets for specific departments, business units, or projects.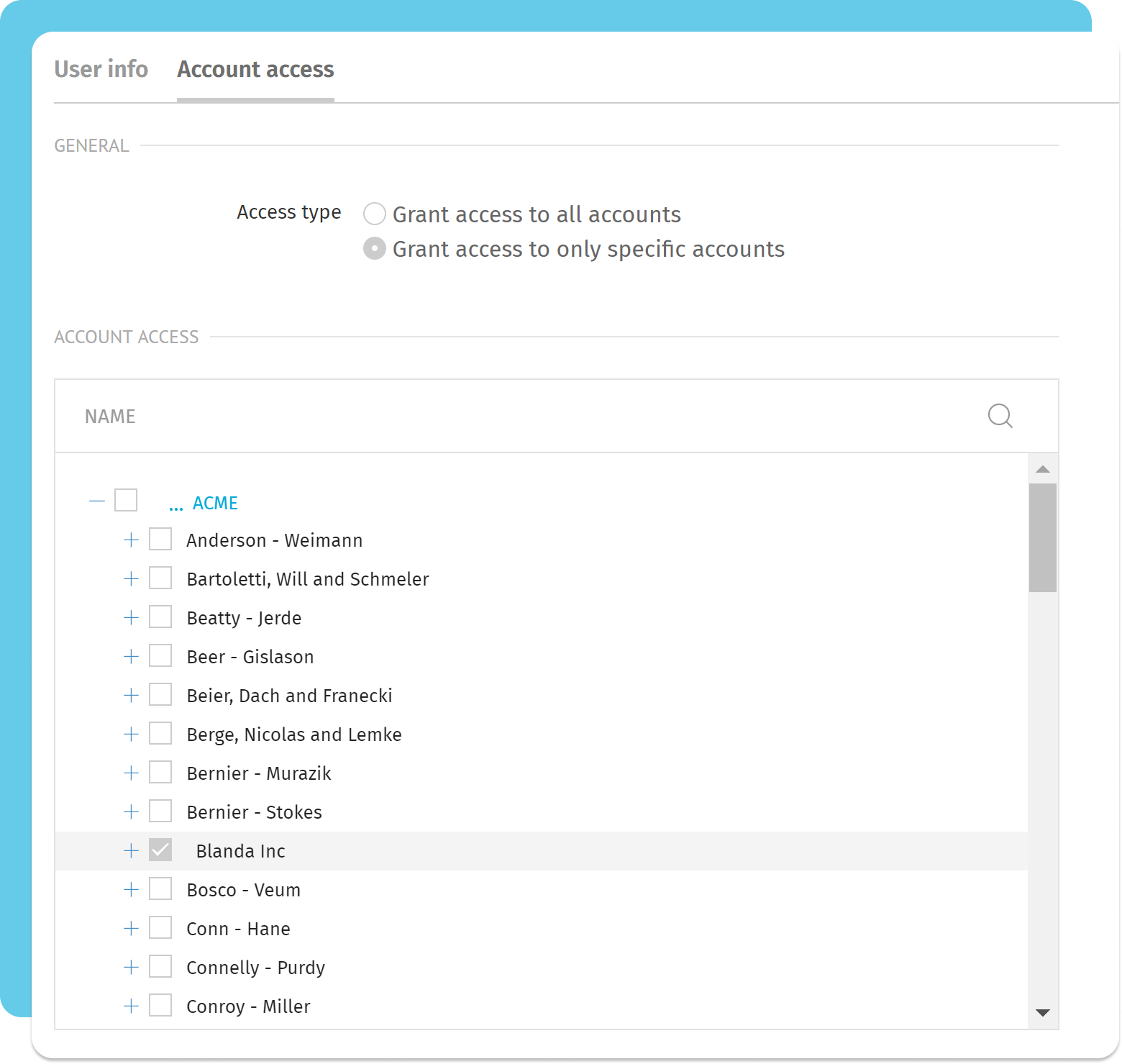 ✅ Role-based Access Control
The RBAC model of Exivity enables you to set different roles and different account access levels. This model enables you to create groups which are (for example) only allowed to see certain reports or only allowed to change rates. In turn, this also enables you to expose the Exivity software as a dashboard to end users which are only permitted to report on their own consumption records.
Ready to streamline your hybrid cloud metering and billing?
Schedule a demo with our experts today and unlock the full potential of your cloud infrastructure!