At the same time we cannot ignore the fact that much IT budget is still allocated to private clouds and other near-or-on-premises infrastructure. A research conducted in 2018 by SoftwareONE showed that 45% of 300 C-level and IT decision makers believe that on-premises is here to stay.
Now that the 'Peak of Inflated Expectations' for most cloud based services is behind us (think: IaaS, SaaS, PaaS), some are still very much inside that hype. Companies are becoming more realistic about implementing cost-effective multi-cloud strategies while at the same time maintaining flexibility and operational effectiveness. Don't simply 'lift and shift' your workloads to the cloud, rather move to the cloud for the right business reasons.
More organisations are realising this and are placing workloads in appropriate locations such as private cloud for sensitive financial data, while big less-sensitive data warehouse workloads can scale using public cloud resources as needed. As more organizations and vendors are building and deploying applications using a cloud agnostic approach it becomes easier to shift workloads from private to public and back or between different private and public clouds. As 53% of the survey respondents confirmed: the future is hybrid.
But of course this all comes at a price. It is likely you are being confronted each month with invoices from multiple cloud providers and other vendors. On top of that, for organisations with a capex based data center running legacy IT resources which won't go anywhere in the next decade things may quickly become rather complex from a financial point of view. Two of the biggest concerns for organisations moving to the cloud are unpredictable budget costs and the lack of visibility and transparency.
This is why many MSPs and large enterprises have picked Exivity to drive their billing, charge- and showback needs. Using Exivity organisations are able to gain insights into hybrid cloud environments from both technical and financial perspectives. The latest version of Exivity also includes support for powerful budgeting rules that will support any business from small to large.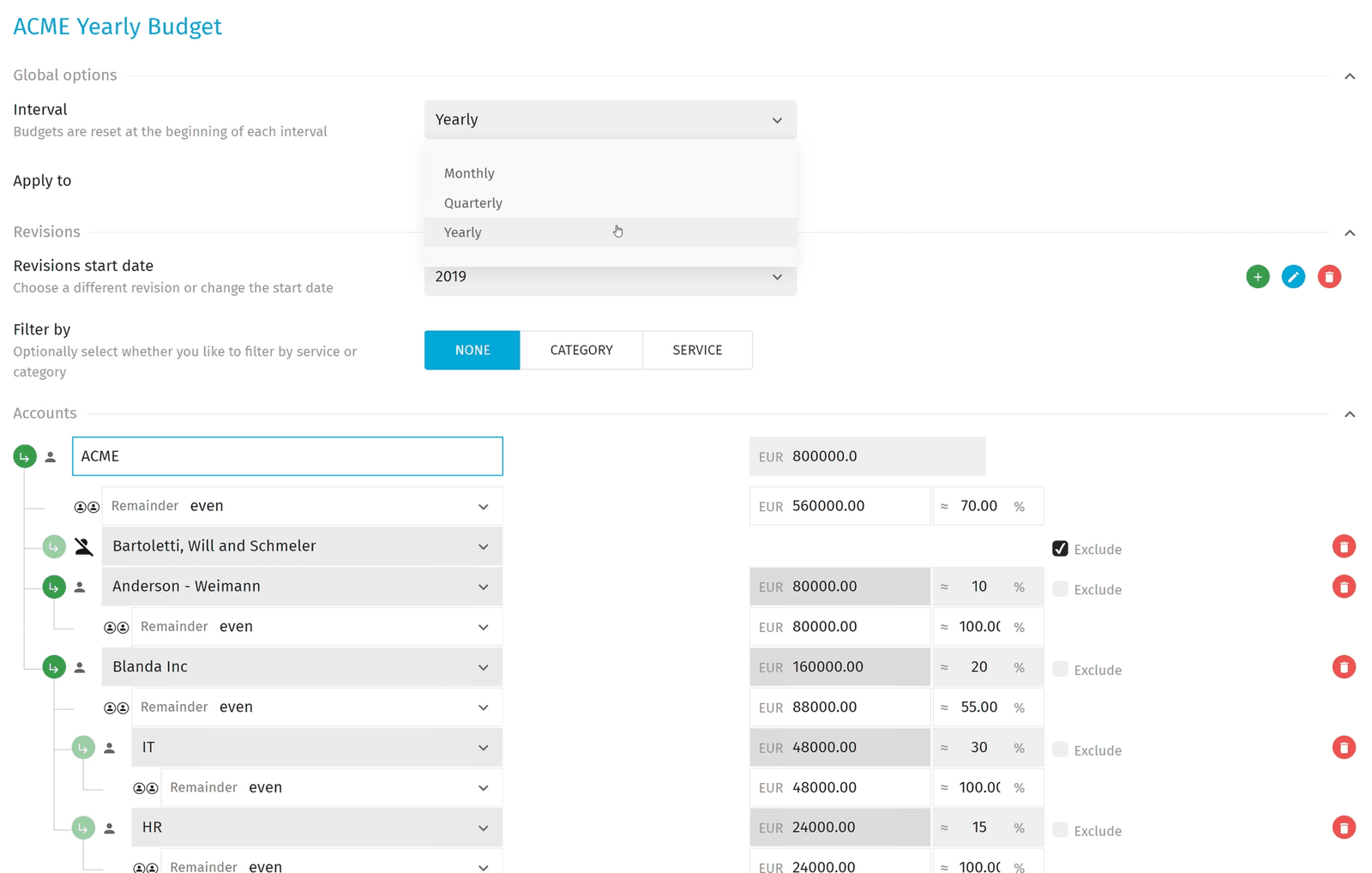 At Exivity we are excited to share with you our vision on hybrid cloud and how to manage associated costs. If you need to know how we can help your business, please do not hesitate to schedule a meeting with us by filling in the form below.