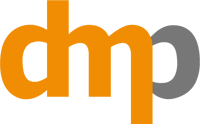 Automatization of IT billing, cost and usage reporting for efficient financial insights
Needs Expressed
Insights into the usage of the DataManagement Platforms
Automatization of the IT bill
Insights into usage
Benefits Realized
Full billing automation
Insights into usage
Deployable on each account
Clear overviews of consumption on a per-customer basis
Customer Story
DataManagement Professionals, founded in 2007, provides storage, protection and data management solutions. With 70 employees in 8 countries and over 500 customers there was a need to automate billing and obtain insights into cost and usage for reporting purposes.
Background
DataManagement Professionals and Exivity already had a close working relationship. With a requirement for automation and insights into cost and usage, Exivity was the ideal choice:
The partnership was established in January 2018 with DMP becoming one of the early adopters of Exivity.
DataManagement Professionals and 50 of their clients are using Exivity
Situation
DataManagementProfessionals was using spreadsheets to visualize usage and costs. This process required multiple employees due to the complexity and overhead associated with collecting, transforming and uploading information for over 500 cloud customers. As well as a time-consuming activity it had a high chance of error because of its manual nature. There was a need to automate these business processes in order to generate reports on billing and usage in minutes and seconds as opposed to hours and days.